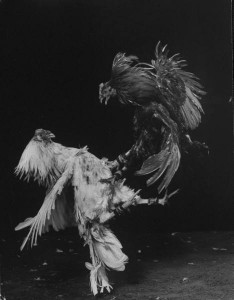 Sometimes you encounter a person who's so diligent, productive, and active, you know they're destined for greatness. Barack Obama's friends probably knew he would rise higher and faster than most, for instance. The rest of us deal with the everyday stuff, occasionally rise to meet a challenge, and enjoy our little moments of triumph—but we're not "on" all the time like these people. They succeed as much through persistence as they do through talent.
Then there are those who persist and endure and apply their talent and skill, and only rise to the middle. Often these individuals are harsh, blinkered, or unpleasant. No, no clichés please. They're not embittered because they've fallen into a crevasse on their way up the mountain. They're angry because they know they could rise higher if it weren't for the mediocre folks directly beneath them. If only those idiots would muck in and stack themselves into a throne 200 turtles tall, why, they'd be running this planet before long.
Eventually, the mediocre striver becomes fixated on success through repeated discipline. As they see it, the folks below them just need to be prodded to work harder, faster, longer, and better. Which they do, bringing good results. But the mediocre striver doesn't want good results, he or she wants great results. So the underlings work even harder, producing great results. But is the mediocre striver happy with this? Of course not. The mediocre striver needs consistently great results, dammit, or else he/she has failed.
So, once more, the underlings work harder, etc., and for a long time produce great results at the expense of their lives and sanity. It is then that the mediocre striver beams proudly at them, says, "Well done, thou good and faithful servants!", and buys them all ice cream.
If you believe that, search your childhood for an instance of severe head trauma.
No, the mediocre striver doesn't reward the underlings with much more than a, "Good results. Now, get back to work." Why? Because the results, not the means by which they're achieved, matter
The killing sensation comes when you realize that the mediocre striver is not an unintelligent individual, nor even an uneducated one. They operate on a fixed program, free from creative thought. Their vocabulary is stripped down to grim functionality, and they seem unable to communicate beyond expressing a desired outcome. They repeat words they believe have totemic power. They are free from speculative thought, and their mythology springs from hoary cliches. To them, creative types are like vending machines. You insert the coins and the goodies come out. If they don't that can be remedied by a little screaming, punching, kicking, and tipping over. Reason with the vending machine? Address its emotional needs for praise, communication, and satisfaction? Don't be ridiculous. Machines don't talk or have ideas and feelings. They're only there to serve, and, in the back of the mediocre striver's mind, they're always ready to break down and fail when needed most.
I have an individual in mind. One I knew a long time ago at an old job. Sometimes I wonder what happened to him. Sometimes I wonder who he's tormenting now.